my happy dance gift collection
---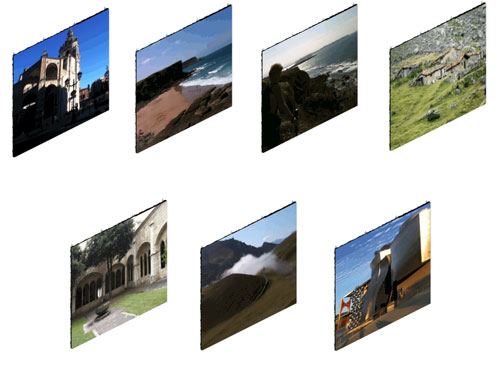 Thank you so much Ron for the lovely Spain canvas :-)
---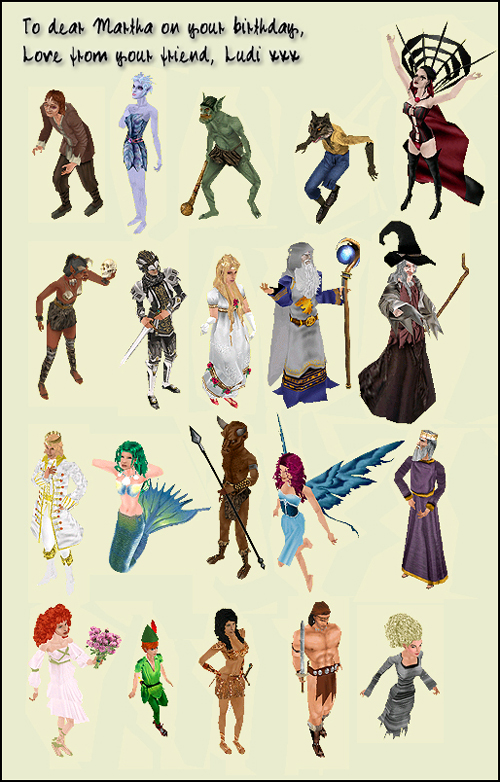 Ludi my friend, you have a sixth sense for fantastic gifts - the possibilities for using
your beautiful fantasy fakes are virtually endless!
Once again you've made me very happy!

download Ludi's stunning gift here
---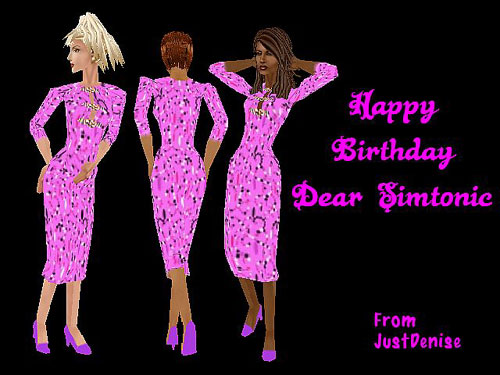 This hot pink dress brings out the fashionista in every Sims lady!
Thank you so much Denise-With-The-Golden-Heart for your beautiful gift!
download the pink dress here
---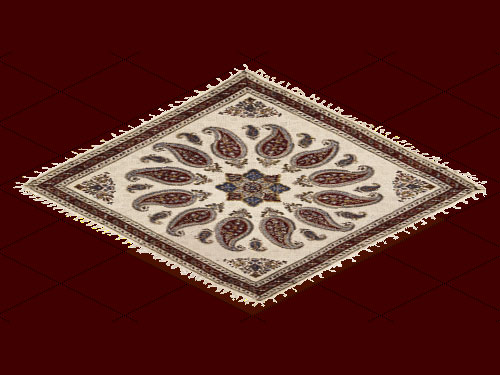 Look at these tassels! This is German craftsmanship and a gem of a rug!
Vielen Dank ,Gaby für diesen kuscheligen wunderschönen Teppich!
download this beauty here
---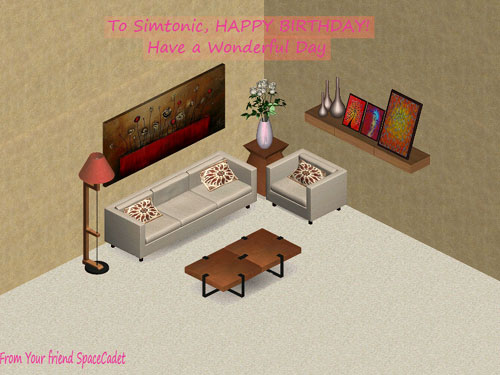 This lady has a brand new computer and it seems to be a magic machine that allows
miraculously creations! I could happily daydream for hours on this sofa!
Thank you for your warm friendship and the inspiration which you are for me!
download SpaceCadet's gift here

---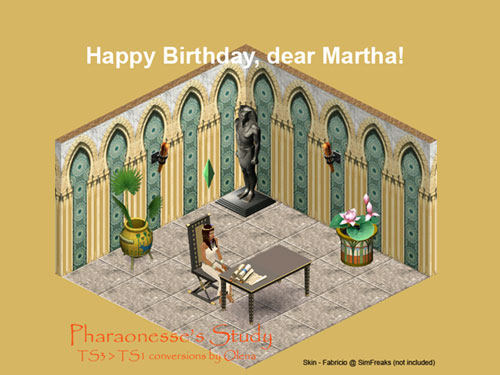 Olena, I love you to pieces ... you are profound and playfully at the same time and
so are your unique creations! Thank you for this breathtakingly beautiful gift -
no Egyptian queen was ever spoiled in the way you are spoiling me :-)
download the Pharaonesse Study here
---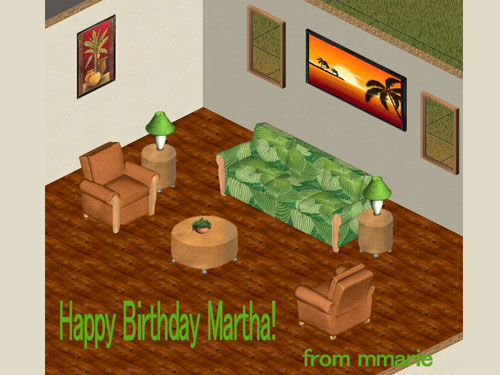 Springtime takes up time in Germany this year but with your lovely gift warmth
cheerfulness and dreams of endless palm beaches move in within seconds!
Thank you deep from the heart Marie for this fantastic set!
download the beautiful living room here
---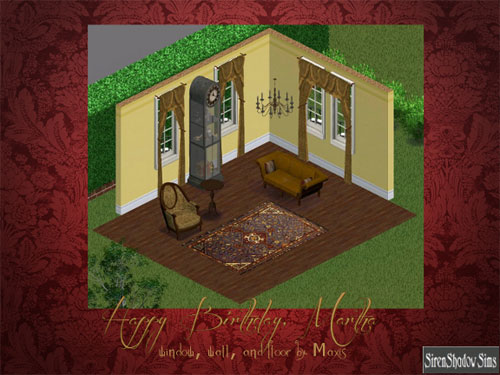 I'm a full figured woman and the static of our house run into danger
when I gave an Indian dance on the spot because this gift made me happy!
My site don't allow large pictures so please open the incredible clock vitrine
with TMOG to reveal all its beauty! Nobody can stop me now - I will go gothic!
Thank you for this wonderful surprise, Chik!
---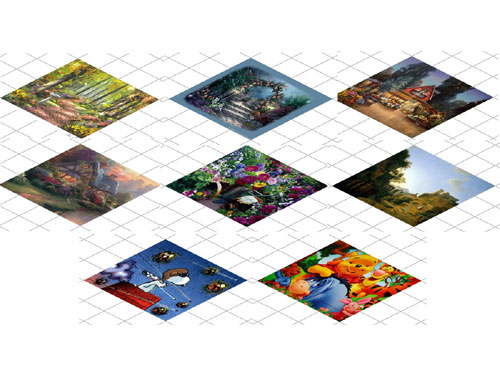 Ron's lovely present was the first that I've opended on my birthday - I squeaked
with joy when I discovered Snoopy that I'm using as my CTO avatar.
Thank you for bringing lovely flowers into my life, Ron, they will colour my
Sims world and bring the good feeling of friendship!
download Ron's pretty rugs here